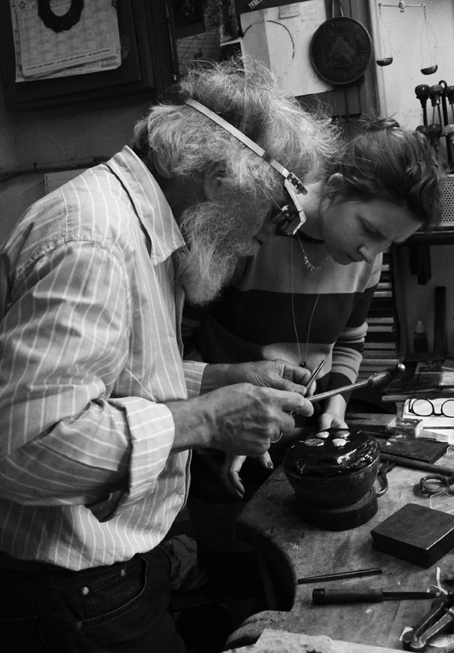 WSAKE jewellery and objects are designed and hand made by the father-daughter-team Anna und Waldemar Artmann, based in Regensburg, a small town in Bavaria, Germany. Waldemar is a master silversmith with 50 years of experience and an own workshop where everything is hand made. Anna studied graphic design but has worked before and during her studies in his workshop and after she graduated, they have started to work together on our venture WSAKE, where they are combining centuries worth of craftsmanship with contemporary yet timeless design to create one of a kind durable pieces.
Thank you so much for visiting our shop!
In case you want to visit our showroom please let us know in advance since we don´t have regular opening hours and want to make sure we - and the pieces you would be interested in - are actually there :)
You´ll find the contact information in the imprint section.